Welcome to New Jersey Volleyball!
Play It Forward
Charity Volleyball Tournament
is looking for teams!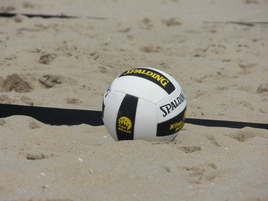 New Jersey Volleyball is teaming with the Play It Forward Foundation to host a charity recreational volleyball tournament at Bungs Tavern on Saturday, September 9th. The tournament is coed 6s, and you get to choose the charity that you play for! For complete details and to register your team, visit the
Play It Forward
event page! Space is limited!
Tuesday 2s Session I Winners!!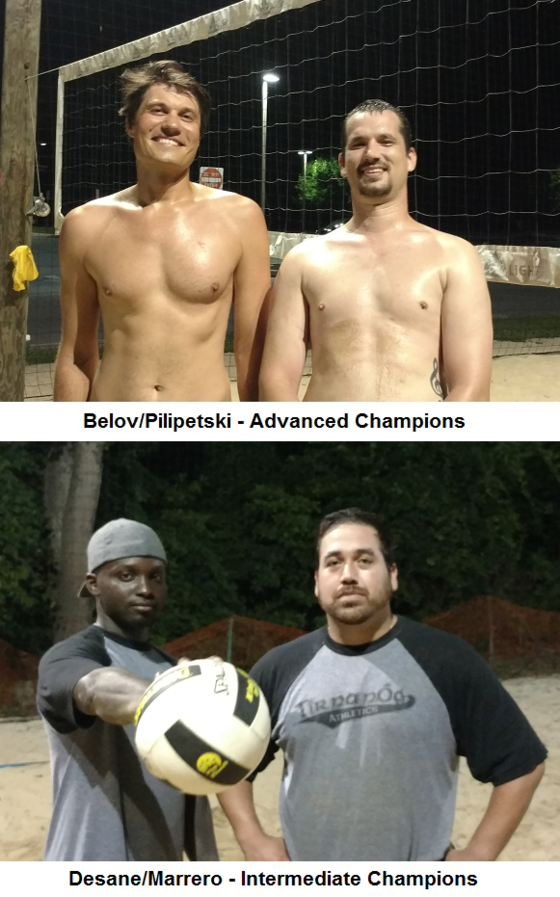 Congratulations to all the teams who played this session for a great season. Hope to see you all in Session II!
Bungs Thursday 4's Schedule Posted

The Bungs Thursday Coed 4's League has posted the schedule for the season. The season starts Thursday, June 15th. Matches are 7:15 or 8:30. Please visit the Thursday Page to view.
Bungs Monday 4's Schedule Posted

The Bung's Monday 4's league starts next Monday, June 5th. Matches are at 7:00 and 8:30. All teams must provide a referee for their reffing assignments.
Bung's Tuesday 2's Session I
Schedule Posted!
Bung's Wednesday 6's Schedule Posted!

The full season schedule has been posted for the Bung's Wednesday 6's league. The season starts Wednesday, May 10th! Visit the
Wednesday Page
for details!
The New Jersey Volleyball Store
is OPEN!!!!
We couldn't wait any longer. We have re-opened the Official NJ VBall store. (Wait, was there an unofficial version?)
We have our classic T-shirts for the low price of $10 each!!! We also have volleyballs cheaper than the big retailers and some NJVBall endorsed sunglasses.
To access the store, click on the picture on the left or access it through the navigation bar. Happy Shopping!!!
A Stroll Down Memory Lane...JSVBA
While searching on the internet, we came across the old website for the Jersey Shore Volleyball Association (JSVBA). The JSVBA ran until (at least) 2005, and was the organization that hosted volleyball tournaments on the Jersey shore when the AVP wasn't in town. It was the predecessor of many other volleyball organizations, including GAV, and many of the top players came through the JSVBA over the years. We thought it might be nice for those of us who played in the JSVBA to look back at a great time in the history of New Jersey volleyball: